Inaugural indoor track season keeps Bruins on their feet
Last semester showcased one of the greatest seasons in the history of Bob Jones University athletics, with the Bruins teams winning five national championships. Seeking to build on its success, the Bruins track and field program began competing in its inaugural indoor track season in early December.
Indoor meets continued into February, with qualifying teams traveling to Ohio on Feb. 10-11 to compete for national honors in the arenas of Cedarville University. Many players set new personal records at the national championship events, and Sol Shafer placed 11th in the men's 5K race with a program indoor record time of 15:59.65.
Bruins athletes will now prepare for the outdoor season, which begins in March.
The Bruins Athletics first included a running team when the cross-country program was established in 2013. This was followed by the track and field program in 2016. Both programs have seen growth and success. In the fall 2022 season, the men's and women's cross-country teams took home top honors for the seventh and third consecutive year, respectively, while both track and field teams broke impressive program records in their competitions.
With so much potential to build on, Bruins athletes are excited to use this new indoor track season as an opportunity to stay fit, but also to grow in team unity. Because running athletes typically specialize in different subcategories, they often train in smaller groups. It is also easy to let the individual aspects of the sport become the main thing on the track. However, team chemistry has been a major focus and blessing of this season, which carried "the most momentum we've had going into a new thing in my time here," said mid-distance athlete Joe Grassmid.
While there is some overlap between the Bruins running teams, many new athletes joined during the indoor track season. "We're in a building phase right now," said team captain Michael Steurer. "I think Coach is really focused on just getting a lot of people…. And then a lot of these people are pretty new to running." He explained that it will take time to maximize the potential of completely new athletes. While the team is already off to a good start, Head Coach Ken Roach has long-term goals for the freshmen to develop their talent, and Steurer expects to see a lot of growth as the team continues to train together.
The newer athletes offer a treasure trove of experience to tap into as they seek to build the future of the program. Both Grassmid and Steurer have contributed immensely to the current success of the men's running teams over the years. Senior Douglas Stone has several program records attached to his name and has established himself as a top performer in the men's cross-country team while also running track. Building on the talents of these and other athletes and the direction of Roach, the NCCAA DII coach of the year, the Bruins track and field program continues to enjoy a legendary run of success.
So what are the next steps for the Bruins running teams? According to Grassmid and Steurer, adapting to the larger team sizes has been one of the main challenges. They need focused training in each subgroup, while maintaining team unity and camaraderie. The coaching staff are dedicated to creating this balance to establish the ideal environment for the student athletes. The teammates enjoy overnight outings together during national competitions, and have made fun excursions to places like the St. Louis Arch and events such as hockey games.
A strong sense of purpose and commitment drive the team's growth and creates a shared excitement for the team's potential in the coming years. The indoor track season helped prepare the team for their outdoor season, and they look forward to uniting to run for the glory of God.
Steurer testified to the strong unity he shares with his fellow Bruins. "I really value all the little moments I've had with people, because like all my best friends are my teammates, really," he said. "Those are the people I hang out with the most, and bond with the most."
Leave a Comment
Your donation will support the student journalists of Bob Jones University. Your contribution will allow us to purchase equipment and cover our annual website hosting costs.
About the Contributors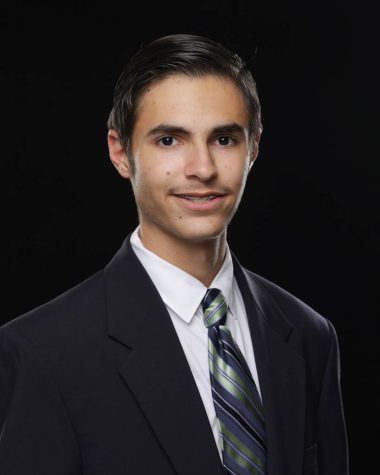 Armando Morales, Staff Writer
Armando is a sophomore engineering major.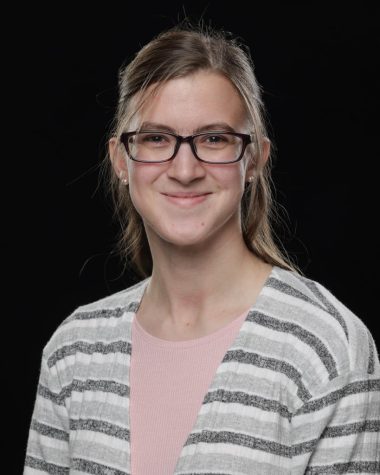 Jordyn Britton, Photo Editor
Jordyn is a senior visual studies major.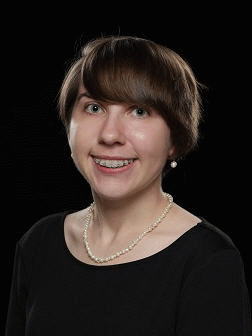 Hannah Guell, Photographer
Hannah Guell is a junior visual studies major with a photography concentration, who enjoys music, art, black and white photography and making jewelry. She is currently studying piano and classical guitar at BJU. Her goal is to be able to exhibit her photographs in a gallery.