Dave Marriott challenges students on adoption and foster care 
"Does God care about the fatherless?" A speaker at BJU's ministry chapel addressed this question in a session March 14. Pastor Dave Marriott of Lakewood Baptist Church in Pewaukee, Wisconsin, brought personal experience to the table with the topic. He and his wife, Emiley, have adopted four children from the U.S. foster care system. 
Marriott noted that over 437,000 American children are currently in the foster care system and that many are never adopted. The children who are adopted, he said, are likely to be adopted by either evangelical Christians or LGBTQ couples. 
Biblical mandate 
Marriott read from several passages to emphasize the importance of adoption in the Bible. He highlighted Ezekiel 16, a passage that poetically recounts how the nation of Israel was abandoned by everyone but God Himself, who adopted her in love.  
Marriott turned to New Testament passages such as Ephesians 2 to unpack adoption as a facet of the Gospel. "If you're a real Christian this morning, you have an adoption story," he said. "Now you have an obligation to the fatherless." 
James 1:27 says that visiting widows and orphans exemplifies "pure religion." But this isn't meant to be a field trip or a photo op, Marriott said. Rather, Christians should genuinely bless those in need. 
Family's adoption journey 
Marriott and his wife's first major effort to adopt was unsuccessful. It left them "nearly broke and broken," he said. They successfully adopted a young girl and later adopted three more children together.  
Marriott recounted how his oldest son, Andre, greeted him when they first met: "Sup, Daddy?" Andre, approximately eight years old, was present at the session and, to the delight of the audience, delivered a few words about his experience with adoption. 
Marriott shared that three of his children have professed faith in Christ. Adoption "has been such a hustle, but it has been so incredibly worth it!" he said. The Marriotts are thankful to have a good relationship with Demetria, the birth mother of their youngest three children. 
Getting involved 
Before challenging the students with specific action steps, Marriott talked about the importance of having a heart transformed to sacrificially love those in need. "Ask God to give you a heart for the fatherless," he said. 
"Consider foster care and adoption in your future," Marriott continued. "If you start a church, champion the cause of the fatherless." If you find yourself in church leadership, consider starting a support network, he said. 
In a conversation after the session, Marriott elaborated on the process he recommends for starting a foster care support system in a local church. Obviously, it can't start until at least a few families have taken on the responsibilities of foster parents, he said. At the beginning, there's no need for a formal support structure, he said, but when positive momentum creates an increase in foster ministry in the church, forming an official network is probably a good choice. 
Marriott's church started a support network called Hands for Hope for foster parents. It's a structured way for church members to rally around families in the church that are involved with adoption and foster care. When needed, the support network provides meals, clothing, transportation, childcare, overnight care and volunteer coordination. Volunteers serve in roles such as child mentor, family helper, team leader and interim caregiver. 
When church members approach their leadership looking to serve in these ministries, "their pastors or elders are going to be refreshed that people are holding a pro-life position but also wanting to put feet and action behind it," Marriott said. He encouraged church members to connect with and find ways to serve other church members who are already involved. 
Marriott noted that many of the major organizations involved in foster care work do not align with Christian values, so he recommended focusing on directly supporting Christian foster families. Internationally, he encouraged believers to support missionaries who are caring for the orphans in their communities. 
Leave a Comment
Your donation will support the student journalists of Bob Jones University. Your contribution will allow us to purchase equipment and cover our annual website hosting costs.
About the Contributor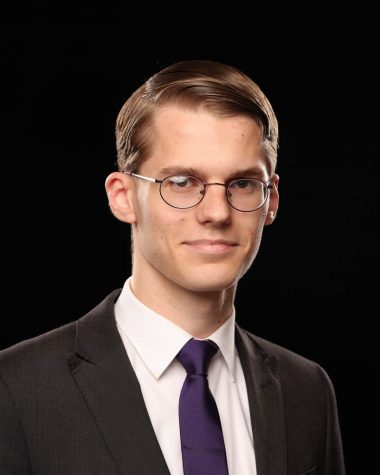 Zachary Smith, Staff Writer
Zachary is a junior accounting major from Lilburn, Georgia. He loves genealogy, missions, debate, and creative writing, among other interests. Connect with him on social media @ZacharyJonSmith.