BJU showed Kendrick Brothers' film on fatherhood
Bob Jones University's Center for Biblical Worldview hosted a viewing of the documentary "Show Me The Father" a Kendrick Brothers production directed by Nashville-based musician and filmmaker Rick Altizer in Stratton Hall Thursday, April 20.
After the viewing, Altizer answered questions about fatherhood and the role of godly men during a Q&A session with Steve Noble, host of "The Steve Noble Show" on the C2A Radio Network in Raleigh, North Carolina. Renton Rathbun, director of the Center for Biblical Worldview, hosted the Q&A.
"Show Me The Father" demonstrates how our relationships with our fathers affect our lives and our views of who God is. To understand what God is like, His children need to know what the Bible says a perfect father looks like. "Show Me The Father" interviews several well known people about their relationships with both their fathers and their children, including filmmaker Stephen Kendrick, former NFL coach Sherman Smith, college football coach Deland McCullough and Focus on the Family president Jim Daly.
Altizer said many Christians, including himself, struggle with the idea that God is a perfect father. During his childhood, Altizer had a difficult relationship with his own father. "So for me, connecting the words 'perfect' and 'father' in the same sentence was very difficult for me," Altizer said. "And so I struggled in my faith, connecting with God as Father."
Altizer described Christians like his younger self as "functional orphans," who struggle to believe that God loves and cares about them. They go to church and often hold positions of leadership. They have a functioning faith in God, but they don't believe He is there for them.
"I can believe that God is good, and pray for you, and believe He is sovereignly in control of your life," Altizer said. "But when it comes to me and my life? I struggle with that. … So at the core, I was functionally an orphan — functionally did not believe that God was my father."
What drew Altizer to the film was the opportunity to show people that they have a perfect heavenly Father who loves them. "I wanted to make a film that helped communicate this — that helped people who maybe don't even know they're functional orphans, maybe see something about this that helps them grow."
Through heartwarming testimonies, "Show Me The Father" reminds audiences that while all fathers fall short of perfection, a loving father can help a child to better understand God's love. Children who did not have good fathers as role models can find the Father they never had in Him.
"God makes everything good," Altizer said during the Q&A session. "And you might not see it right now. You might not see how it's absolute, how it's possible at all for anything good to come out of the situation. But God will do it because He is the essence of good. He is what defines good. And so all He does is good. That's all He can do because it's who He is."
Leave a Comment
Your donation will support the student journalists of Bob Jones University. Your contribution will allow us to purchase equipment and cover our annual website hosting costs.
About the Contributor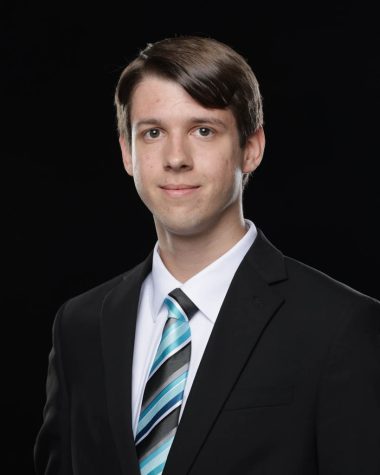 Zachary Edmondson, Staff Writer
Zachary Edmondson is 21 years old and is a multimedia journalism major at Bob Jones University. This is his first semester writing for The Collegian. The former homeschooler dreams of becoming a novelist after graduation, and of publishing a magazine.