Culinary students create fine dining experience
Students wanting a break from dining common food or needing a place to go for a formal date without leaving campus can find culinary contentment at the Fine Dining Series hosted by the culinary arts students. These elegant dinners will take place on select Fridays in the Culinary Arts Building. 
The dinners offer different cuisines, including Italian, French and Mediterranean. Each six-course meal costs $37.50, plus tax and gratuity. The meals last about two hours and must be reserved, with reservation slots open at 5:15 p.m., 5:30 p.m. and 5:45 p.m. The Feb. 24 Fine Dining event had a French theme; March 3 will have a Mediterranean theme; March 31 will have a French theme again; and April 7 will have an Italian theme. 
Robert Hansen Jr., the culinary arts program faculty member overseeing the Fine Dining Series, said, "We basically try to figure out ways to bring real-life experiences to the classroom. The protection of the classroom with the real-life pressure of a kitchen are really what we're looking for." 
Knowing that they have customers sitting and waiting for their food helps the culinary students prepare for serving food in the real world. 
The first event on Feb. 1 served 32 guests a French-themed dinner. According to Micah Chilson, a sophomore culinary arts student who is part of the Fine Dining Series, the students were expecting to make mistakes because it was their first time running the series, but they did not make many mistakes. Chilson also said the March 3 Mediterranean-themed dinner is the most anticipated event, according to students she asked. 
The proceeds made from these meals will go toward paying for the high-quality food cooked, such as duck, lamb or scallops, which alone cost around $25. "If you were to get this meal in town, you'd be paying over $120 a person," Hansen said. 
Hansen said the overall goal of the Fine Dining Series is for the culinary arts students to learn. If students make mistakes, they can still learn from them in a lower-stakes environment. The culinary arts students usually do well with the food they make, but sometimes they make errors, and this makes a learning opportunity. "Not that we want them to make mistakes, but we want everyone to learn from those mistakes and not repeat them," Hansen said. 
Reservations must be made in advance by sending the guest's name, desired date and time slot, number of seats and phone number to [email protected]. 
Leave a Comment
Your donation will support the student journalists of Bob Jones University. Your contribution will allow us to purchase equipment and cover our annual website hosting costs.
About the Writer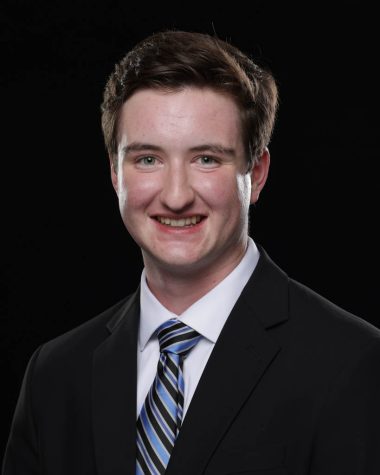 Jonathan Millar, Staff Writer
Jonathan is a freshman humanities major who is a writer for the Collegian staff. He is a self-published author of two books and enjoys writing, exercising and playing sports with friends.