This semester the Division of Communication at BJU formed a chapter of Lambda Pi Eta, the National Communication Association's official honors society, to give high-achieving communication and journalism and mass communication majors an opportunity for networking and career preparation.
Dr. Mary Mendoza, the new chapter's faculty advisor and chair of the Division of Communication at BJU, was instrumental in creating the chapter. 
"We already had the credentialed faculty and the majors," she said. "It wasn't difficult to get approval to create this chapter. The hard work really has been done over the years of building up [the communication] program."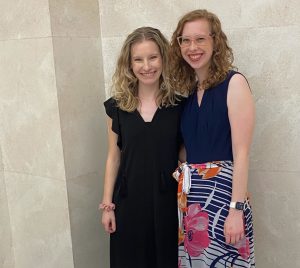 "All the prep work of applying to this national organization to form the chapter, writing a charter and working through the internal means to get it approved through Dr. Lawson all happened last semester," she said. "It was a quick process because BJU has been ready for this for a while now."
Kathryn Gamet, the head of the journalism and mass communication department, suggested creating the society to Mendoza during the 2020 fall semester. "I was looking at what other colleges and universities are doing, and I found that many are beginning individual chapters of large national organizations on their campuses," she said. "A chapter is traditionally more focused on a specific major and can be excellent for networking students and preparing them for the professional world."
"Dr. Charlotte Burke told me BJU actually looked into creating an honors society to network communication majors a long time ago, but accreditation was required, which BJU did not have at the time," Gamet said. "The idea went by the wayside, but when the option was brought up again, it was a decision that didn't take much deliberation. We knew we should do it."
Jessica Scott, the president of Lambda Pi Eta and a senior communication major, is enthusiastic about the potential for the society.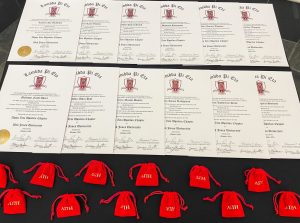 "One of the things I'm excited about is seeing the journalism and mass communication and the communication majors come together because our majors are fairly similar," she said.  "But we don't really have a lot of classes together or ways that we can really interact, and this is a way for us to do that."
"It is also very exciting that graduate students from these majors can join and guide the undergraduate students," Scott said. "It's really important for students preparing for their future careers to be able to meet people one step ahead of themselves." 
Kaitlyn McNally, a senior journalism and mass communication major and secretary of Lambda Pi Eta, believes a community for communication majors is long overdue. "I think one purpose of this society is to give more recognition to the comm majors," she said. "We have needed something to get involved in that's bigger than just within the Bob Jones campus to fully prepare us for life after school."
In order to be eligible for membership, students must be pursuing undergraduate or graduate work in the communication field and must have completed 60 credit hours, including 12 communication credits. Prospective members must also have a 3.0 GPA overall and a 3.25 GPA in communication classes. 
Although induction will cost $50 in the future, the honors society is offering a discounted rate of $30 in honor of its first year.
Mendoza emphasized that the communication majors' common goals and missions all center around using communication to glorify God. 
"From my perspective as an adviser, the biggest value of this society is to push the communication students to use their skill for God's glory," she said. "I want them to take every opportunity they have here as a student and sharpen their skills to be prepared for communicating in this world."