The Minorities Empowered to Educate and Serve (METES) student organization and the School of Health Professions will hold an organ donation awareness event on Tuesday, Nov. 2, at 7 p.m. in the Alumni Building. The event will highlight the need and impact of donation, especially on minorities, since half of the people in South Carolina waiting for a transplant are Black Americans. 
 During the event, participants will learn how to fight stigmas and myths about donations, how they can get involved and participate in a Q&A session.  
The idea for the event came from BJU alumnus Ian Dyke, a public education specialist at We Are Sharing Hope S.C. As South Carolina's federally designated organ procurement organization, We Are Sharing Hope S.C. provides organ and tissue donor services to over 80 hospitals in the state. 
Dyke said attendees would hear about how organ donations can give hope to those affected by injuries or illness. "We're going to have a recipient [at the event] who's literally alive because someone said yes [to donation]." 
According to Dyke, 60% of recipients of life-saving transplants come from a minority community. However, minority communities are also least likely to donate. Dyke said partnering with a minority-focused organization such as METES can help to change that dynamic. 
"The objective is empowering these future leaders in these communities to break that stigma on donation," Dyke said. 
Jewel Schuurmans, a senior journalism and mass communication major who serves as communication director for METES, explained how this event fits the purpose of METES. "The emphasis for METES is to educate and serve," she said. "So what better way to educate than to hold an event like this to tell people about the need for organ donation? And what better way to serve than to prompt people to act and become organ donors?"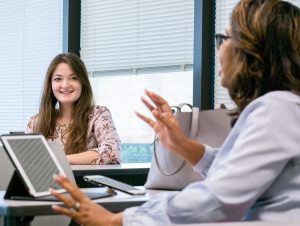 The event will also benefit SHP students who will one day work with transplant recipients. "We're trying to introduce [SHP students] to the impact that organ, eye and tissue donation have before they graduate," Dyke said. "So that way when they're in the hospital and they're responsible for making this process happen, … they're not only aware of their responsibilities, but they're passionate about the cause."  
"It's a lot more than just the heart, kidney and lung transplants," Dyke said. About 43% of women who get reconstructive surgery after a mastectomy benefit from tissue donors. One tissue donor can make that surgery possible for five breast cancer survivors. Athletes recovering from meniscus or ACL tears often benefit from tissue donors. Donations also help injured war veterans and burn victims.  
Noah Jackson, a senior criminal justice major and the president of METES, said he is excited to learn about how students can serve their communities through donation. "Organ donation is a service—giving what you have to another person in a way that is selfless," he said. 
According to the United Network for Organ Sharing, the non-profit that manages the government's organ transplant network, one donor can save eight lives, give two people back their sight and heal an additional 125 lives. About 30,000 people in South Carolina are healed each year through tissue donations, according to We Are Sharing Hope S.C. Many donation recipients may not even realize they benefited from donation. 
Dyke is also planning similar events at other universities in the area, including Clemson University, Furman University and the University of South Carolina.  
Dyke's passion for organ donation flows from his own family's experiences. "My brother can walk today because a tissue donor gave him that gift of restoring some of his leg injuries," Dyke said. "My mom's a recipient. My grandmother passed [away] waiting on the waitlist." 
"If a death can be avoided through organ donation just by signing up to have a heart put on your driver's license, then that would be a good thing," Schuurmans said. Dyke also encouraged future donors to have a conversation with their family explaining their decision. 
Prospective donors can visit donatelifesc.org, contact their local DMV or sign up on the iPhone Health app.