During the week before final exams each spring, Bob Jones University's chapel pulpit resounds with testimonies and admonitions to a student body who will soon disperse across the globe with the message of the Gospel.
This year's soulwinning conference will take place April 27-30, and the conference's goal is to remind students and faculty that no matter where they are and no matter what field God has called them to, we are all called to witness.
Rather than having one speaker for the conference, a different speaker will preach each of the four days. Mr. Kyle Wilcox, assistant to the president, said four angles on soul-winning will be presented to give a fresh, multifaceted perspective on the topic.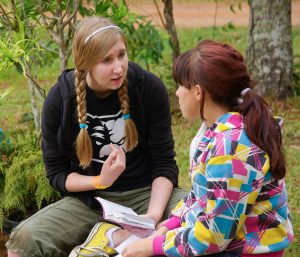 Dr. Steve Pettit, president of BJU, will open the conference during Monday's chapel hour. Drawing on his many years of experience in evangelism, Pettit will address the topic of soul winning from an evangelist's perspective.
Next, the Student Leadership Council will lead Tuesday's chapel hour in song and testimonies, providing a peer-to-peer message. Testimonies may range from stories of successful witnessing to salvation testimonies as a result of someone witnessing to them.
Wednesday's chapel will feature Dr. Rick Cross, a former pastor from Colorado who works with Frontline Missions, who will bring a missions background to the topic.
Pastor Kurt Smelly, a pastor in Pennsylvania, will close out the conference during Thursday's chapel hour by touching on the topic of witnessing in the community.
At the end of these messages, Wilcox hopes that students are zealous to go out into the world and win souls for Christ. "This is the final charge that we will leave with [students] as they head out for the summer," Wilcox said. "And for those who are graduating, it's the final reminder that [witnessing] is what life is all about."