Coaching is seen by many as no more than a vocation, a hobby or an obligation. Although coaching may be placed in those categories at times, coaching can also be a very effective tool that Christians can use to influence the lives of those around them. Whether it's through intramural sports at college, a young group of kids at the YMCA or a full-time profession in sports, coaching can be used to challenge potential and show Christ.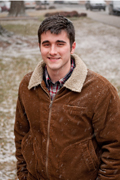 Coaching intramural basketball is probably one of the last things senior Josiah Kilian of the Sigma Spartans needs on his mind. Juggling 16 credits, a fiancée and more than 15 hours of work per week, this business administration major has a lot on his plate. Yet he and many others make the decision each semester to coach their various intramural teams and to dedicate the necessary time and energy for it to pay off. So why coach? The answers are many.
"I am a player-coach so I am a lot more talkative out on the court, making sure everyone is in the right position and doing the right things. My leadership style is more hands-off," Kilian said. "Therefore, I only confront [my players] if something is dramatically wrong. So far, no major problems."  Kilian said coaching and playing simultaneously does present a challenge. "I have to have my mind in three different places at once," he said. "I need to be focusing on what I'm doing on the court, while planning the rest of the game, and analyzing what has already happened." Planning to be married in less than a year, Kilian said he can use the team-building experience he has gained through coaching to help him be a better employee, church member and husband.
Danielle Hurst, a senior elementary education major and member of the Chi Theta Upsilon Gators, is coaching her team this year in intramural soccer. "I've been coaching for several years, and each team is different. This year it has been great for my relationship with my players." Hurst student taught last semester, so she didn't have much opportunity to get to know the freshmen in her society, aside from in sports. "Most of the freshmen are playing soccer, and we have been able to build a relationship and to grow together in the sport and in Christ," Hurst said.
Like Kilian, Hurst is also a player-coach and reaffirms the challenges that it brings. "I am never 100 percent focused on my playing. I am always trying to be aware of how my players are doing and making sure we are all playing well together," she said. In the future, Hurst would like to coach an elementary or high school team, whether it be soccer, basketball or volleyball.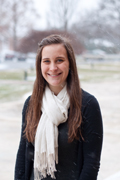 Jennifer VerWay, a junior elementary education major who coached volleyball last semester for the Pi Delta Chi Classics, also expressed concerns about player relationships. "Going into the season, I was worried that being the coach would hinder my relationship with the girls. Overall, I felt that even with tryouts and playing time, my relationships were not affected negatively," she said. "I think coaching strengthened my relationship with the girls. I was able to help freshmen become part of the team and part of the society as a whole." As many coaches have related, VerWay expressed that a big challenge is "trying to lead girls who are your peers. I didn't want to be annoying, but at the same time I wanted to help the whole team by giving instruction."
Another challenge VerWay faced was, like the others, playing and coaching at the same time. "I found it hard to put my emotions about the game aside so that I could be a stable leader for the rest of the team and make the best decisions for everyone." VerWay, who has already had some coaching experience back home, would like to get back into a similar program after she graduates.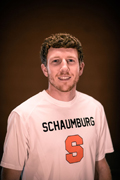 Kyle McVey, a recent BJU grad who now teaches and coaches at Schaumburg Christian School in Schaumburg, Ill., was able to offer additional insight on coaching and the benefits it brings. McVey is the school athletic director and assistant men's varsity coach, and teaches history and PE classes, in addition to coaching junior varsity boys' soccer and basketball. McVey has been officially coaching for two years, since he graduated from the University, but also helped coach in high school as well as in college.
McVey, in response to why he coaches, stated appropriately, "I love the sport, both basketball and soccer, but specifically basketball. You have to have a love for the game, and I definitely have that," he said. "As a coach, I love the opportunity to influence the kids, my players, in the right direction. I love encouraging them in life and as a brother in Christ, and I love being an influence for those years I get to coach them." McVey said playing college basketball helped him become a better coach for his players now. "Being able to play intercollegiate would have been fun, but we [Beta Gamma Delta] still had a very decent team. It helps now, knowing what works at a higher level, especially if the kids go to the next level; they can know what it's like."
McVey said the balance of being a friend and coach is a bit easier at his level, as opposed to a peer-to-peer level. "You are older than them and you shouldn't be 'buddy-buddy.' They need to call me 'Coach,' not 'Kyle.'"
McVey mentioned personal rewards that coaching brings. "I think the biggest thing is, the goal has to be the players. Coaching can't be about your own personal gain or moving up the ladder. The biggest reward, by far, is seeing them grow as a player; also, on the spiritual side, as they come to us and we can encourage them in Christ."
McVey did not hesitate when asked what piece of advice he would give to those looking to be coaches. "Talk to as many coaches as you can. Learn as much as you can. Take advantage of other coaches. Go to [coaching] clinics. Get out there and talk to other coaches and learn from them. They are almost always willing to help. You never stop learning, as a player or a coach. I'd say that's the biggest thing."
Mr. Denny Scott, head coach of the Bruins golf team, has insight when it comes to coaching. Most of what Scott practices and communicates can be found on his website, www.cspnonline.com, a coaching network that has grown to nearly 500 coaches in 35 states, as well as over half a dozen foreign countries. He has broken down some of his main points on basic coaching topics.
When it comes to coaching peers, Scott advised listening to your players and adapting to use their input whenever possible. He suggests avoiding the tendency to feel defensive if players question your decisions; admitting mistakes is important as well.
"Seek help and advice from experienced coaches, attend clinics, watch videos, read books, or observe Bruins teams practicing. Do something to keep improving and learning. And most of all, have fun!" Scott said.
Scott said his best advice for coaches would be that all coaches have sound philosophical foundations. Coaches should know why they coach, and according to Scott, that reason should be to serve others. "Coaching is not about building your resume, building a reputation, building a program or even building a 'winning tradition.' It's about building lives."