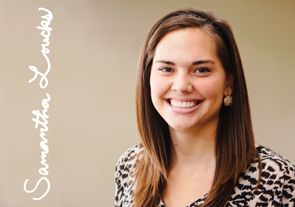 I adore the wonderful world of Disney: the classic movies, the Minnie Mouse ears sparkling with sequins, the enchanting princesses and a sprinkle of Tinker Bell's pixie dust.
I follow Disney on Facebook and Twitter and read blogs about the new addition to Disney World scheduled to open this year. I can't walk past The Disney Store in the mall without stopping for a peek. My computer case, lanyard, key chains and numerous articles of clothing all bear iconic mouse ears. And naturally, one of my favorite vacation spots is located in Orlando, Fla.
I recently had the pleasure of visiting this magical world of wishes. Although it was my fourth time at Disney World, I still became utterly euphoric when I set foot in the Magic Kingdom and turned the corner to see Cinderella's castle. It's as if that sight breathed life into my childhood fantasies, and suddenly I was wishing on a star for a heroic prince and a happily ever after. Although I'm nearly 20 years old, the Disney magic still flutters in my heart, Minnie ears and all.
I fit in with all the young girls who believed the charming actor in the Belle costume was the real deal. I loved watching those little girls when they met their favorite princess or when they went to the "Bibbidi Bobbidi Boutique," a salon where girls receive a princess makeover, complete with glitter hairspray and a shimmering crown.
Those mini-princesses were enraptured by a childlike belief in fairy tale dreams. And in all honesty, I wish I were still a 7-year-old girl wearing a Sleeping Beauty dress, waving my wand and singing, "A dream is a wish your heart makes."
Yet if I were to place all my dreams in the hands of Walt Disney, I know I would be left empty-handed. Because the wonderful world of Disney is a world of make-believe, I know my hope must rest in the radically life-changing truth of the Gospel.
My true Prince is Jesus Christ—my sacrificial Hero. And the cross on which He died is far better than any enchanted castle.
This rugged cross doesn't sparkle with pixie dust; it radiates the saving power of Christ. This invincible, life-giving power should never cease to amaze and fulfill us.
Just as I am thrilled to visit Disney World, I should be even more thrilled to think of my Savior who endured the cross, laid down His life and conquered sin and death to save me.
His Gospel not only provides us with salvation but also functions as the foundation and the structure of our entire Christian lives.
The author of Hebrews admonishes believers to run the Christian race, looking unto Jesus who endured the cross.
Therefore, we are to run with Christ's death and resurrection ever before our eyes.
We begin our race because of the cross, and we continue in our race for the same reason.
Gospel grace has saved us, and Gospel grace keeps us. We find His grace at the foot of the cross, remembering the Gospel and standing in wonder of Christ.
While I may outgrow the magic of Disney one day, I never want to lose the wonder of Jesus Christ, my Heavenly Prince, or His outpouring of perfect love on the cross.