At this time of year, along with last-minute studying for finals and packing for summer, many students are caught up in anticipation of the fast approaching day when they'll walk across the platform in the FMA and receive a piece of paper that represents four years of long hours, lessons learned and tasks accomplished.
Although the graduating class may seem like a large list of names to the audience, each graduate has a personal testimony of the Lord's work during his or her time at BJU.
Below are the testimonies of a few seniors who shared what God has been teaching them while at school.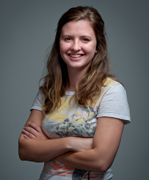 Grace Studdard, an English major born in Greenville to missionary parents, was raised in Cameroon, West Africa. She said coming to the U.S. for college was a big transition, but God worked in her life in many ways she didn't expect.
"Freshman year I had planned out what I was going to do and where I was going to go," Studdard said. "But God took the things I said I would never do and [made] those the biggest blessings in my life. I've learned not to say 'Lord, I can't do this,' but instead, 'Lord, if you want me to do this, I know you'll give me the strength.'"
After graduation Studdard plans to look for a job in the Greenville area.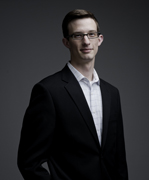 Patrick Hulehan, an accounting major from Greenville, said that during his time at the University, the Lord helped him to focus on how priorities should be ordered.
Hulehan has been involved in student leadership and other extracurricular organizations, such as the South Carolina Student Legislature, a statewide organization composed of and led by students from universities across the state.
"[It's] changed the way I view my career," Hulehan said. "Why do I want to be in business? It shouldn't be because I want to make money; it should be because through doing business I have more avenues to share the Gospel."
After graduation Hulehan plans to attend Wake Forest University's Graduate School of Business in Winston-Salem, N.C., to pursue a master of science in accountancy.
"I would encourage students to look at [their] priorities," Hulehan said. "Do we really do what we do for [scriptural] purposes? If not, we need to change what we do and ask the Lord to help us change it."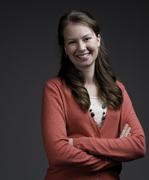 During her freshman year, homesickness hit Catherine Wiles, a string pedagogy major from Eden, N.C.
During that year, her mom gave birth to the family's third child, a little girl and Catherine's first sister. "[It] made me really have to trust God, because to me it didn't make sense that [He] would give me a new baby sister just when I was leaving home," Wiles said. "I [felt] like I had one foot at home and one foot here. I wasn't really content; God helped me overcome that," she said.
After graduation Wiles plans to return to Eden to open a music studio where she will teach violin and piano.
"Real life looks very intimidating when you don't know what's ahead," Wiles said. "But the same God who brought me here to BJU is the same God who [is] going out with me into the next stage of life."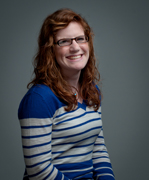 Maddie Williams, a pre-physical therapy major and student body women's president from Mauldin, S.C., said her time at BJU forced her to get over self-reliance.
Williams said the Lord used many different circumstances to grow her, including extensive leadership opportunities and multiple physical trials. After a soccer accident during her sophomore year, Williams suffered a year of chronic pain that significantly affected her daily activities.
"That was a time where I really questioned God," Williams said. "It's really easy to say, 'Okay, God, I have [a] plan,' instead of saying, 'What would best glorify You?' That has been a huge way I feel like I've grown."
After graduation, Williams plans to attend the Medical University of South Carolina in Charleston to pursue a doctorate in physical therapy.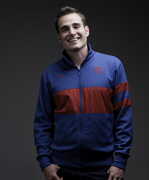 Erik Howell, a composite social studies education major from Honduras, said one of the biggest things he learned during the last four years is God's presence in trials.
During the fall of his sophomore year, Howell received a call from his mom telling him his dad was in a coma. Howell traveled home soon after receiving the news, but arrived only in time to find out his dad had just died.
Despite his own reluctance, Howell returned to finish the fall semester after his father's funeral.
"I didn't know if I was going to be able to come back because we didn't have the money," Howell said. "But God always supplied."
Years later, Howell looks forward to his graduation and subsequent entry into graduate school at BJU. "You never really know what God has in store for you, but [you] do know He will always be there," he said.