Column: Here's to the mundane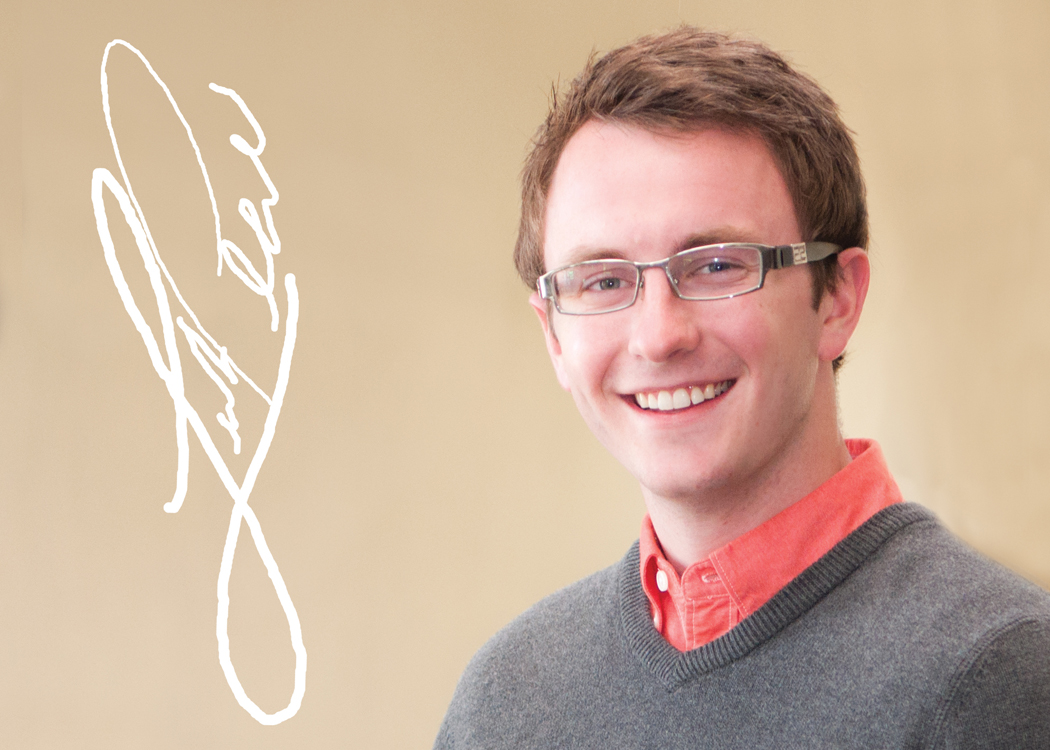 What are the moments that comprise our deepest formulation of senior sappiness? What makes up that sentimentality that oozes out of even the best of us at this time in our lives?
While, of course, there's the undeniable feeling of utter freedom and deliverance from the shackles of lifelong academic bondage, there's also a definite feeling of sadness that is part of post-secondary graduation.
So what exactly will I remember with the most fondness 10 years down the road after I walk across that stage, shake the necessary hands, take the needed pictures, and plaster that diploma on my office wall?
My increasingly antsy senior mind has perused those thoughts, and I've come to wonder: is it really all about the big moments, achievements or grades that tug on our proverbial heart strings when the semester comes to an end?
I would beg to differ.
Waiting in some unexpected panini line at the dining common gave me the opportunity and ample inspiration to come up with these seven especially monotonous moments.
1. Campus-only jokes. Enjoy them now, because soon they will not make sense to anyone else. I know we all tried doing this our freshman year when we went home for Christmas break. "And then we looked her up on eGuide and that was totally not her name!" (Awkwardly nervous laughter ensued.)
2. Texting a fellow student "lunch?" for that somewhat scheduled mealtime. When will you ever be able to text your friends single word texts and not be worried about offending them? Other such moments would include "wow," "hehe," ";)," and "kk." Or maybe that's always offensive. Let's move on.
3. Saying "hi" to strangers on a regular basis. We all have those people in our lives. I like to call them my schedule friends. I encounter them most frequently during class hours. We smile, say "hi," but never have had the opportunity to say more than that. You always want to introduce yourself, maybe even have lunch, but it never seems to work out. I'll miss them.
4. 8 a.m. class. There are few things that bond young 20-year-old humans together more than an 8 a.m. class. I'm not sure if it's the rawness of getting up 12 minutes prior to the start bell or the sheer lack of sleep, but there is a 68 percent higher chance of finding your life's mate in an 8 a.m. class than at any other time. That statistic really has no truth in it at all, but I'm sure it made you think.
5. Sitting at a big faux wooden table eating off pink and blue trays white dishes.
6. Which room are we in? Prayer group. Yes, we've all introduced someone, or will in the future, by classifying them in a prayer group during our four years here.
7. Heart to hearts. Conversations in college are, I suggest, what makes it unlike any other time in your life. Although it's easy to let your mind wander to the forgotten (procrastinated) paper you haven't started to write, these divine appointments are the fuel for my senior ponderings. It's those unorchestrated conversations that have left me encouraged and burdened, yet excited for life. Bypass the nap, skip your jog, pocket your phone and talk to a friend.
It's the everyday events that combined to produce the sinking feeling in your stomach when you opened up your commencement details email.
It's the mundane that our lives are filled with the most. This sentimentality that I've been chewing on isn't the big moments, the applause, the high grade or even the leadership position. It isn't knowing everyone or being known by everyone.
It really isn't any of the so-called big moments that fuel this sappiness. It's the routine that we will miss the most, the monotonous events that will become the sentimental memories.
Our lives are not packed with mountaintops or valleys, but rather are filled with flat walking.
Russell, the character in Disney Pixar's UP, said it best when he stated: "It might sound boring, but I think the boring stuff is the stuff I remember the most."
So even though the last meals, greets, classes, Scantrons and alarms may be a bit boring, just enjoy them: they are more special than you think.
Your donation will support the student journalists of Bob Jones University. Your contribution will allow us to purchase equipment and cover our annual website hosting costs.