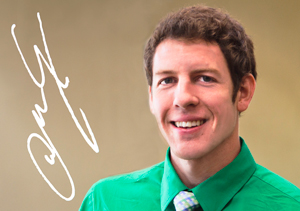 March is almost over, and another wild month of our favorite college basketball tournament is wrapping up. As usual, it's historic, unprecedented and magical. Underdogs are capturing our hearts, and towering hoops powers are crumbling. Some things never change.
I love the Madness as much as the next guy, but there are certain things that I just can't stand. As much as I complain about the tournament, though, I can't help but think how boring the tournament would be without the absurdities.
For now, here are eight things I hate about March Madness.
1. Notre Dame's uniforms: I realize that Notre Dame has to adopt green as its color of choice for March Madness because of the whole leprechaun deal (and St. Patty's day is in March), but I don't see the need to pick such a putrid, offensively bright manifestation of the color — something like the inside of a radioactive kiwi. Even President Obama publicly denounced the uniforms.
2. Bad facial hair: I will never understand why college basketball players have a need to grow facial hair. Most look like the Chia Pet I got for my tenth birthday that I didn't water properly. And no, growing one of those chin-goatee-things because that's the only place where it will grow fully is definitely not cool.
3. Cliché mascots: There are 80 colleges and universities in America with an eagle as their mascot. Thanks to Florida Gulf Coast University, we have another one in the Sweet 16. I am pleased to announce that there are no more "wildcats" left in the tournament, although Michigan is close with "Wolverines."
4. Sideline reporters: We all get tired of the empty questions from these TV personality wannabees. The reporters' sole purpose on the court is to stand next to the athletes to give us a concept of how tall college basketball players really are. And do we really want to know what was going through a player's mind during a particular sequence of the game? Were they really taking it one play at a time?
I wish the reporters would keep the questions to themselves and stick to the height comparing.
5. Aaron Craft: There has to be one of these guys in every tournament. The dude who routinely overdramatizes, plays "scrappy D," is the most obnoxious player on the floor and manufactures faux-hustle plays to endear himself to every untalented former basketball player, coach and announcer who is watching.
Why did he dive out of bounds for a ball that was already in the third row? No one knows. But "boy, does that kid hustle." A coach's dream. But trust me, he knows what he's doing. Did you see the smug look on his face when he solved the Rubik's Cube?
6. "One Shining Moment": Why, David Barrett, why? You subject 30 million people to your pathetically sappy ballad for a whole month each year. No wonder it was the last song Luther Vandross recorded before he died of a stroke.
7. Matthew Dellavedova. See No. 2.
8. Harvard: Most people seemed disappointed to see the underdog lose in the second round. But I would rather watch just about anyone advance than suffer through a tournament full of TV montages featuring that exclusive school of academic elitists.
Here is a quote from Harvard undergrad Danielle Rabinowitz on the team's success: "Everybody's so excited about it. So, even for a person like myself, who isn't at the basketball games themselves, I'm pretty in tune with the success of the basketball team. People always stereotypically feel that our conversations are generally about philosophy, or obscure topics that the common man can't relate to. I think that just adding this element of sports to the mix kind of grounds us in a more human way that is really great."
I hope you do feel more human, Miss Rabinowitz.