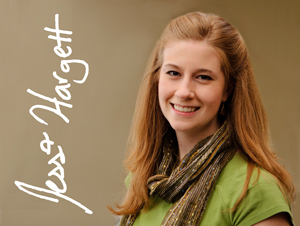 The smells wafting around me on the day I stepped out of the Shanghai airport will forever be etched in my memory. The faces of the people surrounding me were unlike my own.
I hopped on a bus that travelled 45 minutes to the school where I was to teach. On the way, the blaring of horns and the chaotic traffic stunned me.
As I got off the bus and walked into the place that would be my new "home" for the next seven weeks, the reality of being more than 7,500 miles from my real home slowly began to sink in.
Over the next few days, the smells became less pungent, the stares from the natives weren't as awkward and the unfamiliar babbling of the people became more familiar. The food, however, was something I never completely got used to, especially the chicken feet.
My trip to China this past summer was, needless to say, life-altering, eye-opening and, overall, an unforgettable experience. The colorful Chinese operas, ornate architecture and unique holiday traditions were foreign to me, yet they deepened my respect for Eastern culture.
Anyone who has travelled to another country returns home with a deeper appreciation for his or her homeland and a broader view of the world. I definitely left China with both.
Teaching Chinese students, personally seeing the legendary Terracotta Army and hiking around the shining lakes of Hangzhou gave me a deeper appreciation for a people I didn't know and a country I had only read about.
One afternoon, about the fourth week into my trip, I had a conversation that I will not soon forget. While touring Xi'an on a bus, I found myself in a deep discussion about culture with a friend. Being an education major, I realize the emphasis on multiculturalism in the classroom. The Merriam-Webster dictionary defines multiculturalism as "of, relating to, reflecting or adapted to diverse cultures." Multiculturalism can be a sticky subject because educators differ on how different cultures' contributions should be included and addressed in school curriculum.
As the discussion about culture with my friend continued, I found myself feeling a nagging sense of guilt in the pit of my stomach. As I began to peer into my own heart, my eyes were opened to my prejudice against other cultures and my conceived superiority as an American.
Without realizing it, I held to the view that the American way of doing things is the best way. Our food is better, our transportation is better, our art is better and our traditions are better. But when talking with Chinese friends, I find they think the same about their own culture.
What startled me the most about my conversation with my friend was that I realized I was not looking at people through Christ's eyes. Sitting in that bus, the Holy Spirit slapped me across the face (metaphorically, of course) and reminded me that Christ died for all the world, not just those in my culture, and that He commands us to have His mindset of service to others.
Well, of course, I knew this. I grew up in Sunday school, learned verses in Awana and heard them repeated in my home.
But in the streets of Xi'an, God's promise to bless all the nations through Abraham in Genesis 26:4 became real to me. I grasped the fact that Jesus died for all and would bring blessing to all nations, not just my own.
However, appreciating a culture does not mean embracing everything about that culture. The Chinese culture and all the other cultures in the world embrace ideas that I, as a Christian, cannot accept.
I love my country and consider it a privilege to be an American citizen. I esteem America's literature, traditions and Christian heritage.
However, many American ideologies, such as rising animosity to Christianity, materialism and an unbiblical view of marriage, also raise concerns for Christians. Believers need to use discernment and look at all worldviews through a biblical lens.
I don't claim to be an expert on culture, but I have come to realize that my own culture should not stand in the way of being a light to a dark world, whether I'm in China, Mexico, the Middle East or Africa.
After a few weeks in China, I began to see past the people's features, their clothes and their habits and just saw them as people. When I walk into my future classroom, meet a stranger or greet a visitor in church, I want to be able to see them the way Jesus does: as souls just like me, souls in need of a Savior.