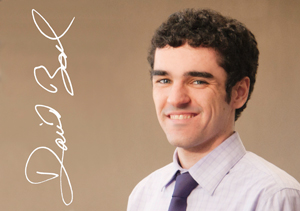 Eleven years ago on Feb. 24, 2002, the television was on in my parents' bedroom as my family was preparing to leave for church. I, as a 12-year-old, stood in front of the set and watched a basketball game between the Nebraska Cornhuskers and the Kansas Jayhawks. The game ended as a nail-biter with Kansas winning 88-87.
All I truly remember from that game is the blue road jerseys of Kansas and one of their players grabbing a crucial rebound and wasting the final seconds by throwing the basketball toward the rafters of Bob Devaney Sports Center in Lincoln, Neb. Needless to say, I was hooked on this sport called college basketball.
I spent the next month watching every Jayhawk game I possibly could. I memorized the players' names and watched as they took second in the Big 12 Conference Tournament at the end of the season. I eagerly joined in the basketball discussions that took place after the evening church services, always ready to put in a good word for my newfound team.
I even remember watching with a sick stomach as the University of Maryland Terrapins defeated the Jayhawks in the Final Four of the NCAA tournament that year. I didn't even watch all of the national championship game two days later. Who cared? Kansas had lost.
Many people compete in bracket challenges, predicting who they think will win it all. I compete with my family every year. My dad and I follow the rankings throughout the year and text each other about which teams are hot and which teams are not. However, my sister usually ends up beating all of us just by guessing her way through her bracket.
I have watched every March Madness tournament since 2002. I can remember hauling a television out to the garage and watching as I helped my dad fix our family car. I can remember waiting for text message updates while competing in regional AACS competitions. I am always a little anxious when there's a close game that might result in an upset. And I make it a priority to watch my favorite team every year, whether they win or lose.
Little did I know that those short two months in early 2002 would be the beginning of a long journey. I have followed Kansas Jayhawk basketball ever since that fateful February day and will always be a college basketball fan. Let the madness begin.