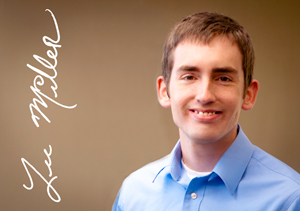 What's on your FAQ list? We have all seen the "frequently asked questions" sections on websites, but all of us have our own personalized lists of FAQs.
In our BJU world, each of our FAQ lists has at least three questions in common: "What year are you?" "What's your major?" and "Where are you from?" Don't worry, if you haven't been asked these in a while; chapel seats will be changing again.
Depending on how interested the asker really is in your answers, his or her FAQ list may get a little bit more customizable based on your responses.
For instance, when I say I'm from Illinois, I get a question like "Are you from Chicago?" To which I reply: "I live nowhere near Chicago." (I am actually from Danville, notable for reasons like being Dick Van Dyke's hometown, being frequently visited by Abraham Lincoln before he was president, and don't forget the Custard Cup custard stand. You should really come for a visit!)
Being a senior comes with its own FAQ list. With graduation a mere 49 days away, the favorite FAQ of anyone who talks to you for more than two minutes is "What will you be doing after graduation?"
This is a question that some people have a solid answer for, while many don't have a clue where they will be in the coming days. Then there are those, like me, who fall in-between: we have summer plans but nothing beyond that.
However, seniors, it doesn't matter in which category you find your future plans. You can be sure there will be days of uncertainty ahead in each of our lives. Whether you are the person with a 40-year career path plan or the one who doesn't know where you will be on May 4, not one of us absolutely knows what the days ahead hold.
The good news: when life's situations change and the next step is unknown, God is always consistent. He always has the answers, but we must seek His answers and do His will — in His timing.
In the past few months, I have learned the reality that any plans and timetables I may have may not be the same as the ones God has for me.
Happiness in life is not going to be found by pushing our own agenda. To truly have the "good life," we must seek God's will, not ours. Romans 15:13 teaches us that it is God who can fill us with joy and peace, not ourselves.
Fellow seniors, as we come to the close of this stage of our lives, let me encourage you with the best advice I have received during this final year of school: "Wait on the Lord: be of good courage, and he shall strengthen thine heart: wait, I say, on the Lord (Ps. 27:14)."