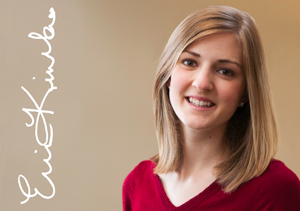 One day last semester, as I was walking to my residence hall, I observed a rather strange phenomenon. A friendly looking guy crossing the sidewalk several hundred feet in front of me suddenly stopped, turned and looked down into the drain grate he had just passed over. At first I thought he had dropped something, but he didn't seem confused or panicked — just diverted.
As I walked over to where he stood, the bonds of normal sidewalk etiquette went out the window. Curiosity had kicked in on my part, and on his part, there was the natural desire to explain his weird behavior. Human nature can be so predictable at times. Throw something strange in front of pedestrians, and they will almost all invariably do the same thing: stop, stare and speak to perfect strangers as though they were old friends.
This circumstance was strange. Down in the leaves at the bottom of the drain sat a raccoon. He had apparently climbed into the drain via a large pipe and was even then preparing to make his exit in the same way that he came.
Soon, a couple walking from the opposite way approached us, and we inducted them into our momentary club. Then a fifth joined, and we all chatted about how the raccoon possibly crawled down the drain and where he might be heading. Then the phenomenon of nature went his way, and the reason for our band was gone. We parted ways.
Uncommon circumstances create a strange kind of bond among people. Sometimes that bond only lasts a few moments, but its effect is distinct. Since that day I have continued to think of this effect as "The Raccoon Effect."
It's not just that awkward laugh shared by people on the sidewalk when a squirrel starts freaking out directly in their path. The Raccoon Effect occurs whenever something (anything) unusual happens simultaneously to multiple people — something that demands a response.
Maybe it's the time the printer stops working when everyone is trying to print his or her English 102 theme four, or the camaraderie we all feel after being evicted from a building in a fire drill, or when a bird flies in a distracting pattern through the eaves of an auditorium occupied by thousands of people.
Suddenly you find yourself identifying with perfect strangers, because suddenly, they're not perfect strangers. Suddenly, you've shared something — something beautiful, or uncomfortable, or just amazingly uncommon.
As Christians, we share that kind of bond before we ever lay eyes on each other. We share a common bond in uncommon grace.
For those of us who have grown up in godly homes and churches, the Gospel doesn't always seem uncommon. The circumstances and ramifications surrounding salvation have been so emphasized (and rightly so) that coming across the Gospel in our day-to-day lives gets no greater response from us than does a cough or a car engine starting up. It has become almost commonplace.
But the Gospel is anything but commonplace.
Salvation is a radical epoch in an otherwise despair-ridden web of human sin and condemnation, and it demands a response from all who encounter it.
It is beautiful in its simplicity, but it is far from ordinary. As Christians, we all live in its light, and yet we rarely stop to revel in it.
The Gospel should have an effect on us — a unifying effect. No matter where we come from, we are united by a phenomenon that is very unnatural: we are united by love, grace and hope, and we share a bond that extends into eternity.