Food truck brings urban flavor to Greenville culinary scene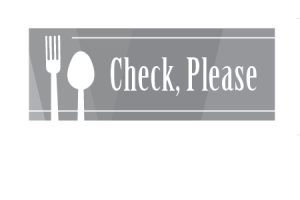 Yes, they're cooking in a little orange truck. But that doesn't mean they don't make tasty, quality food.
Chefs Lauren Zanardelli and Graham Foster opened their food truck—a familiar sight to urbanites but less common in Greenville—with their own little twist.
At the Neue Southern Food Truck, Zanardelli and Foster serve fresh gourmet food in a menu of mostly international (especially German) foods cooked with a southern style. ("Neue" [pronounced NOY'-ah] means "new" in German.)
Ms. Zanardelli said they wanted to cook quality food that reflected their training, but they wanted to do it their own way. And so the little restaurant on wheels rolled into Greenville, Mr. Foster's hometown, and opened Sept. 4.
Most meals cost less than $10. A falafel entrée, cookie and bottled soda total $8, for instance, and all orders are "to go."
Falafel is an Arabic dish that's essentially fried balls made of ground chickpeas. The falafel is fried to a delightful crisp without tasting greasy and is served with a tossed salad of fresh, local produce.
And their cookies are not to be taken lightly. The plump ginger cookies—with glaze spooned over them—crumble into the classic autumn mix of sugar and spice.
For such a cramped kitchen—just the back of the little box truck—the chefs manage to prepare a variety of foreign and local dishes, from banh-mi (a kind of Vietnamese sandwich) to tomato and watermelon salad. Aside from a few German standards like the schnitzel sandwich, most of the entrées are also available as vegan dishes.
The Neue Southern Food Truck is currently set up in the parking lot at 205 Wade Hampton Blvd. (next to Dapper Ink and right before the stoplight at Church Street).
Ms. Zanardelli said Wade Hampton will be their usual location. And if the truck happens to move to a new location for a few days? "Follow us on Twitter [@NeueSouthern] or like us on Facebook," she said. "We're really good about posting where we're going to be."
Both chefs studied culinary arts at Johnson & Wales University in Charlotte. They also spent several months cooking in highly rated restaurants in New York City, where food trucks and carts are nearly as ubiquitous as street corners.
Now they are hoping to establish themselves here in Greenville. "[Long-term], we just hope that it's still fun, that people still want to come and eat our food," Ms. Zanardelli said. "That would make us incredibly happy."
Your donation will support the student journalists of Bob Jones University. Your contribution will allow us to purchase equipment and cover our annual website hosting costs.