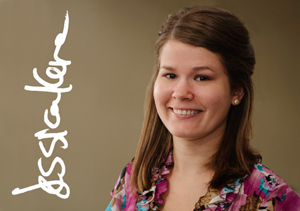 What is more precious than gold but cannot be bought, earned or saved? The more you have of it, the less treasured it is, and no matter how much of it we get, we always end up wanting more.
My mother taught me that it's the most valuable gift you can share with someone, and the best part is, it doesn't cost a thing. It's time.
Our lives are made of time the same way beaches are made of sand. And just like sand, time escapes through our fingertips, despite how hard we try to hold on to it.
Speaking of time, I graduate in two months, three weeks and four days from today.
To finally obtain my BA degree after four years of sacrifice and hard work will be a pretty significant milestone in my life.
If I had a dollar for every time someone inquired about my post-graduation plans, I'd have so much money that I wouldn't even need a plan. Well-meaning friends and family continue to ask, "What are you going to do once 'real life' starts?"
But real life won't start when I graduate from college. Real life is already happening now.
It's been said that if you're always working toward the next big goal—graduation, marriage, starting a family, a promotion, retirement—your time will never be wasted.
However, focusing solely on the big goals is a great way to waste your life.
I'll admit it: I'm guilty of watching the seconds tick off the clock. I sit through 16 class hours a week, and I count down to the bell in every single one of them without remembering that those seconds are pieces of my life.
When all we're focused on is making it through the next daunting ring of fire, we tend to miss all the little things. Seniors are counting down the days until they earn their diplomas, but fail to remember that there will never again be a time in their lives when they live within walking distance of their closest friends.
So anticipating is good; planning and executing goals is even better. But it would be such a waste to get so caught up in an uncertain future that we miss out on the parts of our lives that are happening right now.
Time is a privilege, not something we're entitled to or guaranteed. Satisfaction in the day-to-day moments is vital.
Few things would be sadder than realizing we wasted the best days of our lives working toward better ones.